The New Venture Capital App for Term Sheet & Funding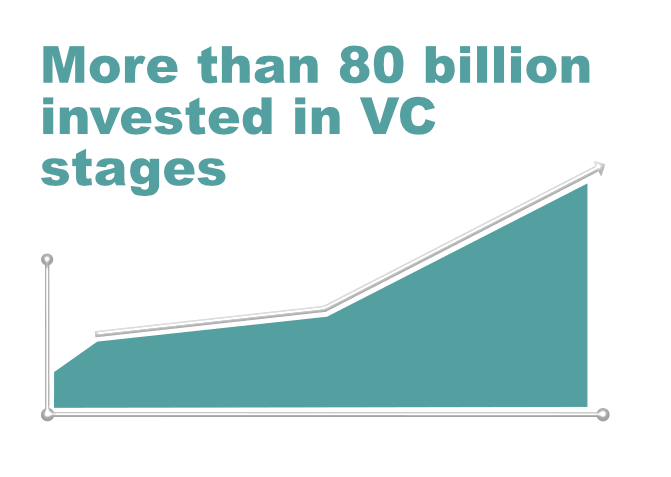 According to experts, the equivalent of just over $ 80 billion a year is invested worldwide in the venture capital stages.
Assume you are a founder or leader of a startup and you have met a new venture capital investor interested in your company shares, You are great in your field of business, but not really for venture capital talks.
Or you are an investor, you have found a new startup and you consider that this project is one of the future unicorns. So you want to invest and be quickly sure that the design of the term sheet is well defined or adapted to the situation.
What to do: if you have found a startup or an investor for your project?
You could spend a few months learning how to manage all the provisions of the term sheets and negotiating these terms. It's a good thing to do if you have the time because you will learn more about the venture capital transaction and it will help you in your future venture capital negotiations.
But you can also do more with the Simulfund app and check or select many terms as speedily as possible, create simulations and then discuss them with your advisors or board members by mastering the key information to plan the framework of your deal.
The best new way for evaluating lists of terms for investing or raising equity.
Make the right decision as the company's operations director or future investor in the startup. Should I have or issue preferred shares and if so, what kind of privilege attached to them? And what does this deal mean for the company, investor and the current stockholders?
The Simulfund app could briefly answer all these questions and offer additional information to understand, circumvent or justify a key term if it is possible in the context. As an investor, advisor or entrepreneur, you can use simulfund to develop your investment strategies, make simulations, customize key terms according to the context of the business and share or save your texts to create your own investment frameworks.
For those looking for a fast new way to manage equity funding mechanisms.
Simulfund is the most revolutionary iOS app for venture capital term sheet simulations you have ever seen. Designed for startup and investor, it lets you deal with key aspects of terms that could be relevant in early stage funding:
- Option Pool & Post Capitalization,
- Condition of Closing,
- Protective Provisions For Preferred Stock,
- Cumulative Dividends,
- Anti-Dilution & Liquidation Preference,
- Redemption Rights,
- Co-Sale Rights,
- Right of First Refusal,
- and many other Terms...
Save more time by taking advantage of technology and key information to make certain that suitable care is taken for your deal. Take rapidly the best decisions as the chief executive officer of the startup or as a future investor.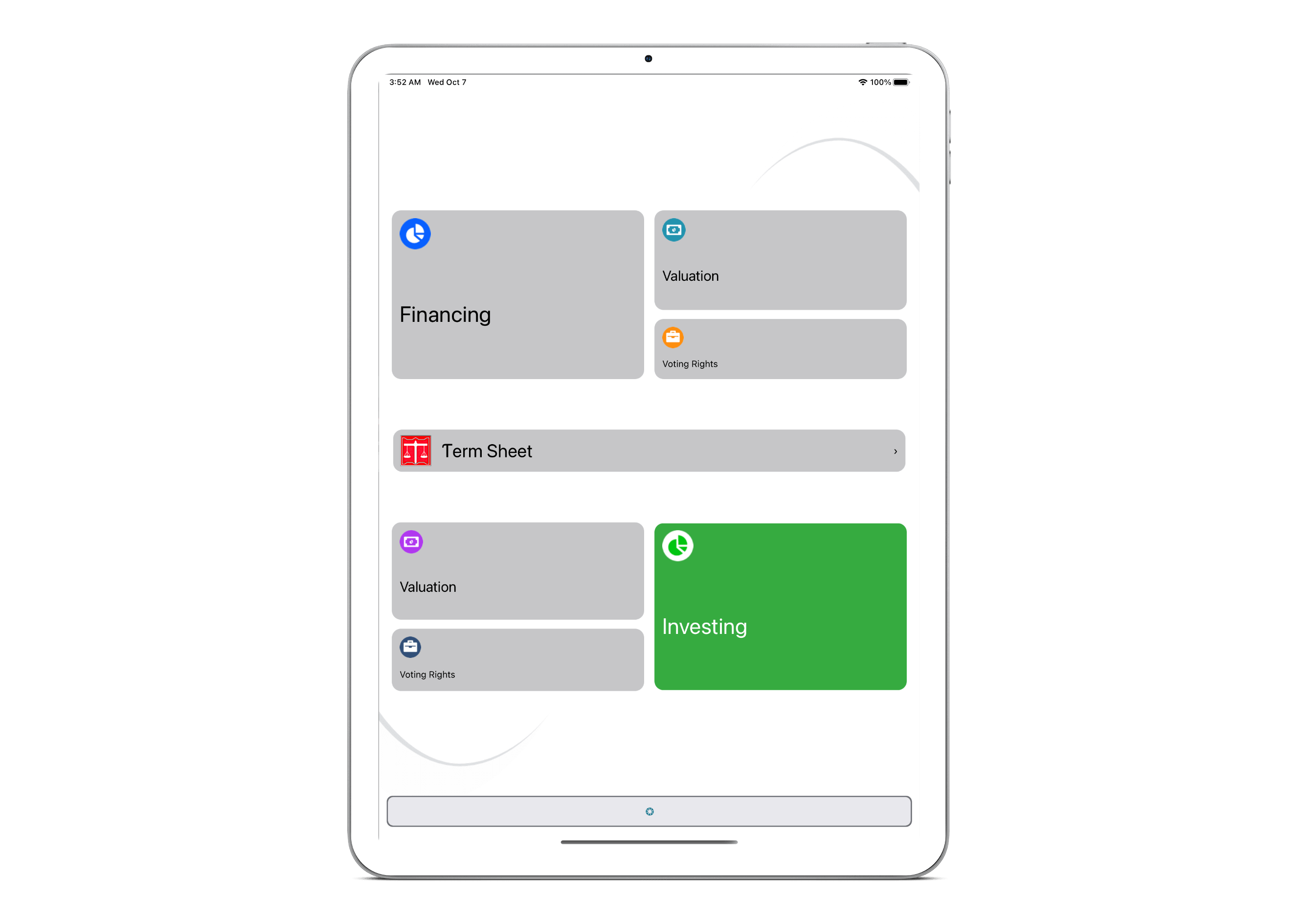 What are simulators for Investors or Leaders and what can they do?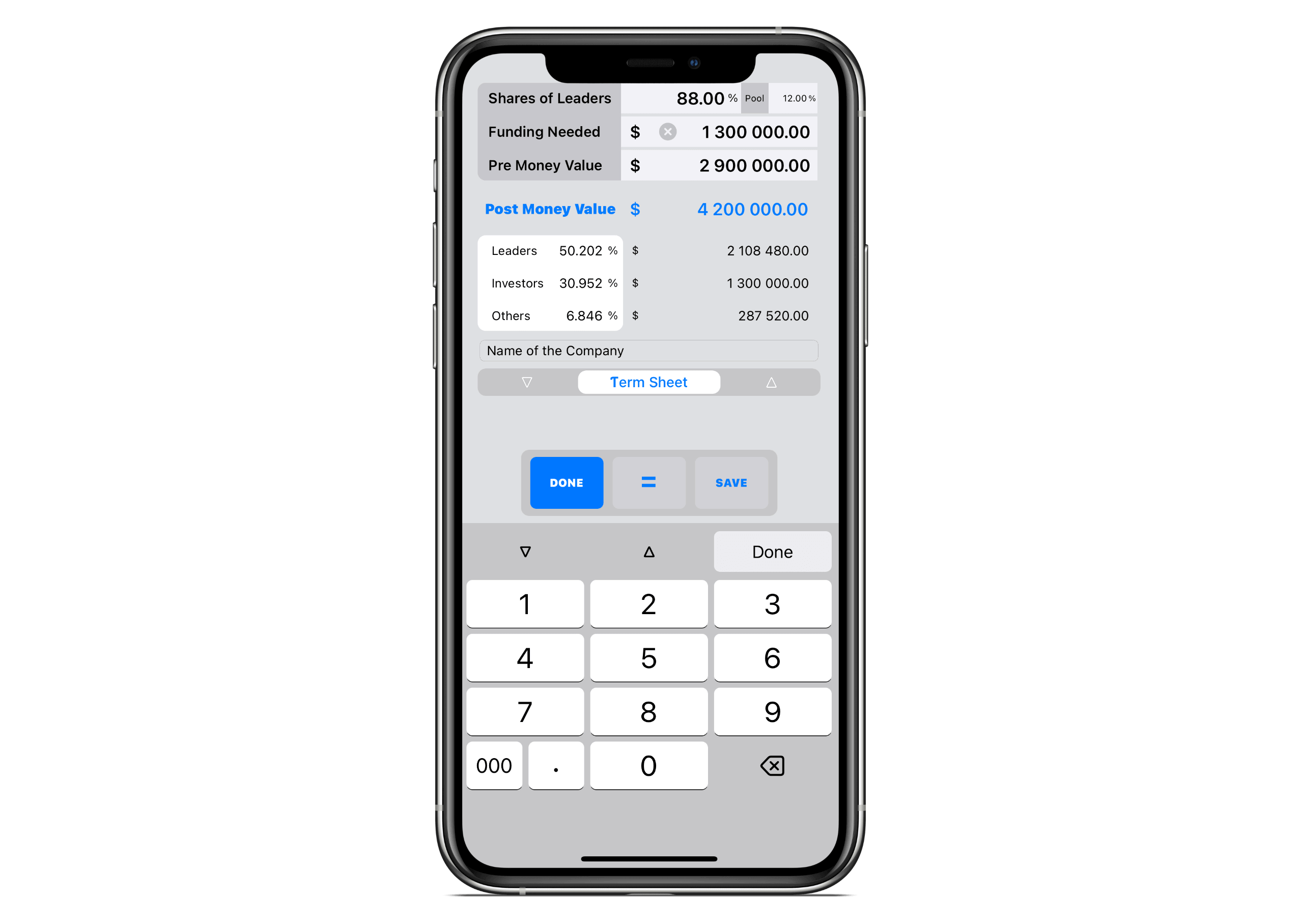 They are perfect for a quick assessment of a business or for any simple or complex private equity simulations. You can analyse and share several shareholding structures or consider how the stock issuance could affect the ownership interest of shareholders. They have features to share forecasts with CSV format compatible with spreadsheets app or to store data on other compatible services.
When you need to verify that appropriate care is taken in understanding the underlying operation.
The term sheet simulator may decrypt many samples of term sheet used in early stage funding by allowing you to check and understand the key terms of the deal or by finding provisions that fit your investment strategy. It saves encrypted simulations locally for a higher level of privacy, but you can easily export all your texts and create task lists and reminders.
Simulfund 2.0 provides advanced new features for professionals.
As a professional lawyer, attorney or specialist in startup law, you can import your own clauses in the app to efficiently create the Term Sheets you are involved in drafting. Now working remotely with your clients, partners or advisors with effective documents is easier than before.
In detail you can:
• Securely write or import your own clauses in the app,
• with a simple click is all it takes to insert a clause in the term sheet,
• easily manage your standard or specific clauses in one place, hassle-free,
• make it easy to modify or organize your clauses to draft all your contracts.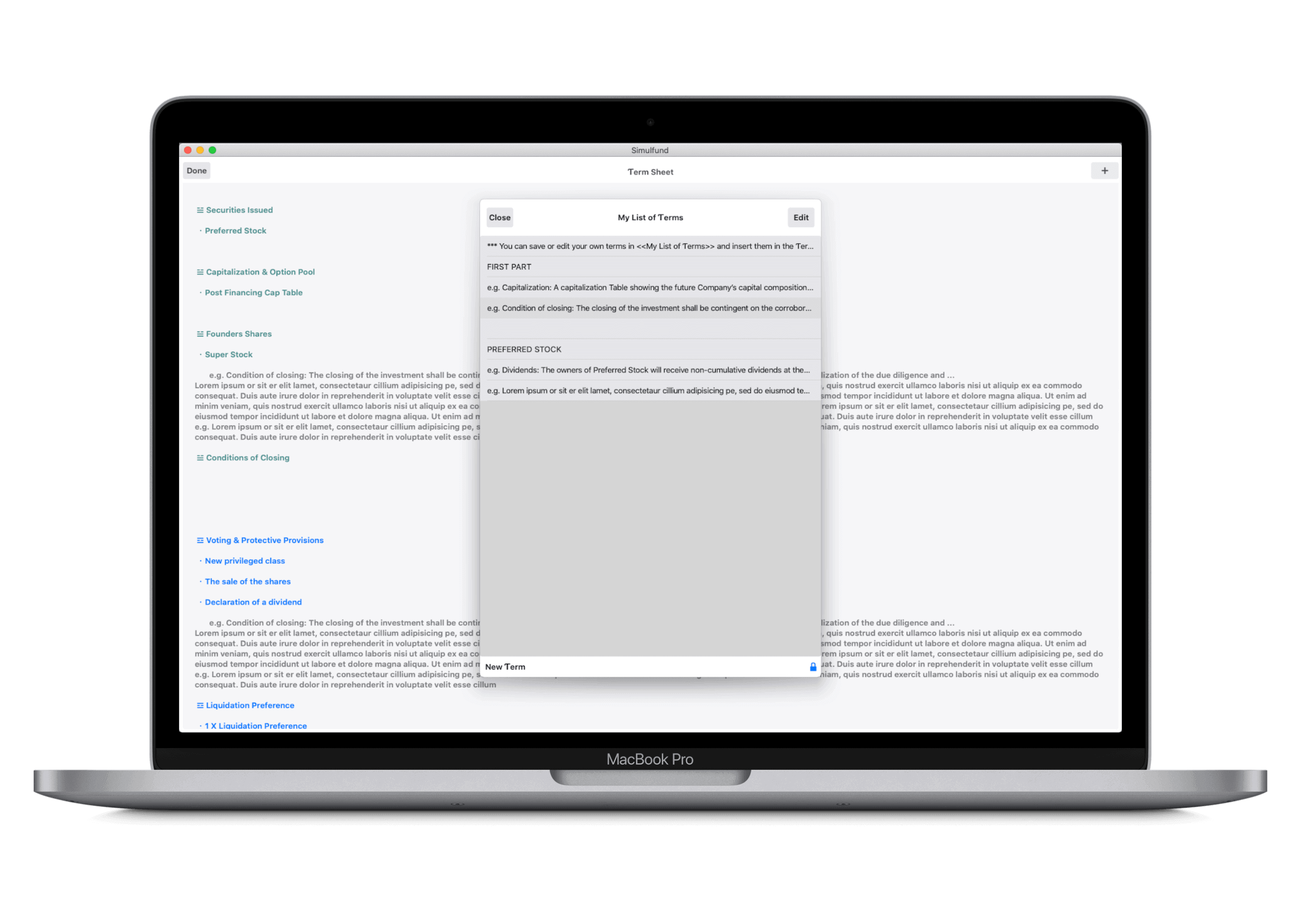 Now, why you will enjoy It.
Developed for iOS 64-bit operating systems . Memory and CPU utilization is optimized to preserve the life of your battery and reduce disk space usage. It offers maximum performance, high quality graphics and security features such as encryption with AES.
Startups and investors have now an awesome way to discreetly and securely manage their equity funding by taking advantage of: AES encryption, Retina, landscape mode, Offline mode, PDF Documents,  CSV files, intuitive interface and a full range of touch gestures.
The Best venture Capital App Just For You
Almost everything you need to simply decrypt, create or negotiate a venture capital operation or financing with friends & family.